Websites for Realtors and Real Estate Professionals
Our Best Real Estate Website Designs
Hand Crafted. Programmed Layouts. Easily Customizable.
Brand yourself with an Exceptional Real Estate Website.

Attract, Nurture, and Close more deals.

Grow your business by creating a Professional, Engaging, and Consistent brand that accurately represents you.

Your websites are designed to grow your business and show off a stunning digital presence.

Websites engage and convert your visitors to warm leads with fantastic website features, resources, and a lot more.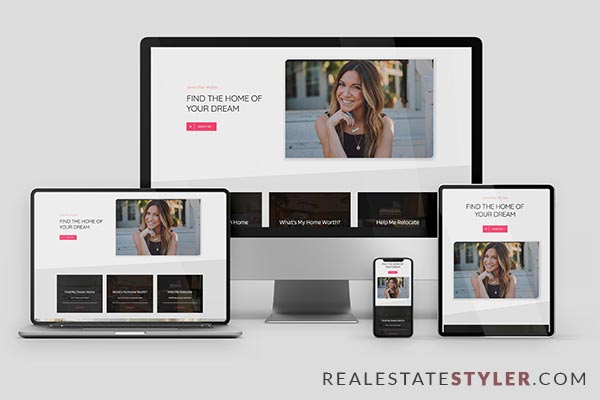 Designed For Your Return on Investment (ROI)
Website must be designed in a way which allows your business to grow, much more than just a stunning digital presence.
Websites engage and convert your visitors to warm leads with fantastic website features and other comparative advantages.
Unique professional web designs to provide you the most exposure and brilliant impact for your visitors.
Showcases one specific property per website. Property images, features, amenities, and agent information.
Buyers clients will be able to search properties that meet their criteria directly through your branded website.
Capture leads' contact information via contact form, home valuation form, and home seller guide forms.
Clients can schedule showings of any property through your website, and designate you as their preferred showing agent.
Have your Listings as "Featured Property", and visitors can schedule showings through your website.
Clients can "Favorite" a property, "Save Search" of any home criteria, and you can see their preferences.
Showing your expertise of the local neighborhood is perfect way of gaining credibility amongst clients.
Personalized blog content can give your visitor lots of insight into real estate process and local neighborhood.
Property video can represent your property features in best way possible including your contact information.
Sellers prefer to see home valuation related information. Buyers prefer an interactive payment calculator.
There are various tools that you can use to assist your buyers and sellers with their property purchase process.
Imagine what could happen with your referrals, conversions and ROI on your advertising and marketing
if you had an effective follow up system in place?